There are good pompoms, and bad pompoms.
There is also a limit to the number of pompoms one individual can handle.
Don't know about you, but I tend to sign up for a magazine, or read a blog, and remain relatively loyal to it. This week for some reason I drew a line (was it because of another tiny project I'd never want to make? A home idea I felt would make my living room look like I had children - we're talking about a lot here, 'cause this is coming from the girl who knits three different kind of fox...). Maybe I've just been in a rather bad mood :p
Ironically, I cancelled one subscription due to over-familiarity with pompoms and ended up subscribing to.. you guessed it,
PomPom Mag
.
There are some very pretty projects included this month, and it's a very well presented, well thought out little publication. Also, it comes prettily wrapped! I'm a sucker for packaging. And pencils. And notebooks.
I've also been watching the Great British Bake Off!
Best of intentions abound, I did want to bake the challenge cake. However, my work is killing me, and I can't bring myself to bake :'( There will be a coffee & walnut cake though, because I
really
want to eat one...
Maybe I'm judging too harshly, but I definitely have my favourites (and least-favourites) already!
It also inspired this wee range of stitch markers! They're in
the etsy shop
at the moment!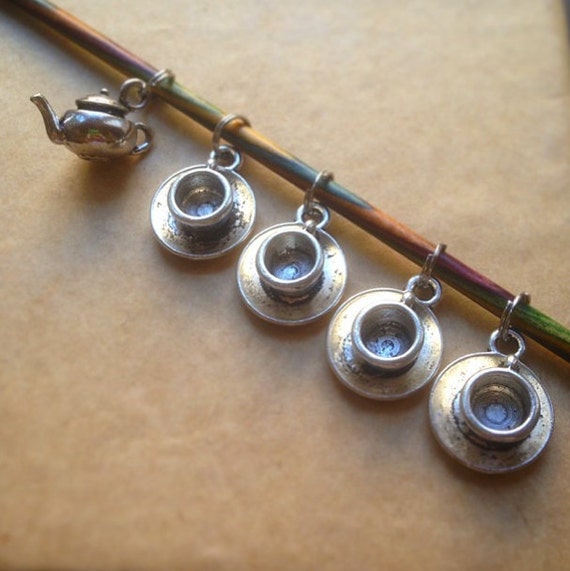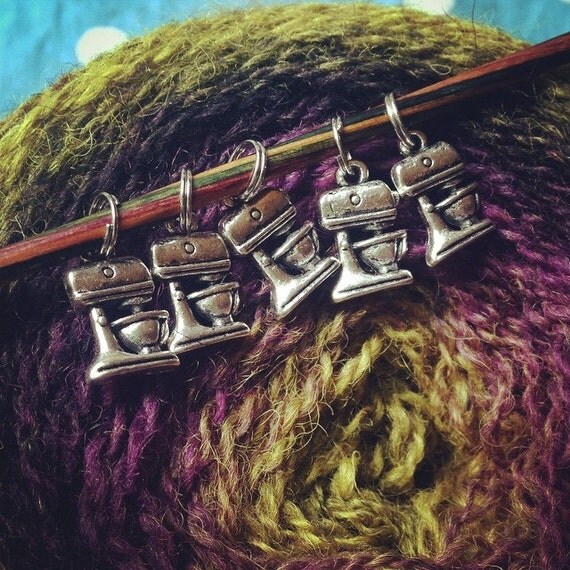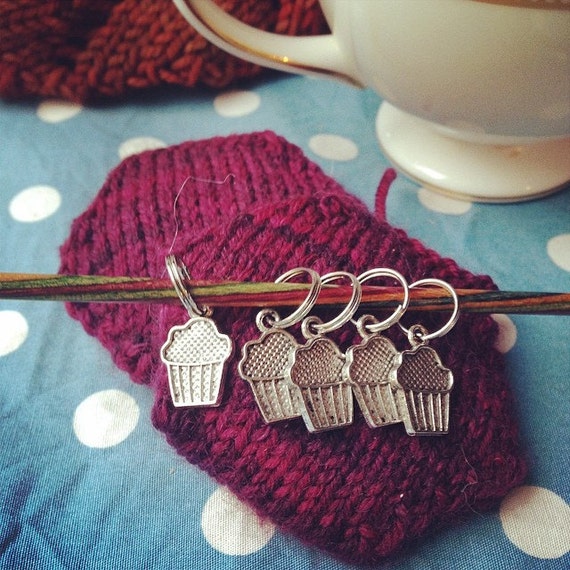 Last, but not least, I was SO ASHAMED today when I listened to the Caithness Craft podcast by Louise - and was named and shamed for only just joining the group! I don't know why I wasn't a member before, I love this little podcast :) You can find Louises group on Ravelry
here
.
I first met Louise at the Edinburgh Yarn Festival where I still feel bad because I literally didn't have a minute to talk to her properly.
Sounds like I need to make some stuff up to someone, eh?!
Do you have magazines and podcasts you love?