This past few weeks, there have been some incredibly pretty cardigans appearing on Ravelry. One of my favourites is the 'Snow in May' cardigan by Suvi Simola.
Knit in sportweight on 4.5mm needles, it's a simply constructed garment, styled to great effect. I'll definitely be knitting it next time I start a project for myself!
This week I've also been spinning quite a bit, so I've just finished plying this lovely fluff - and started on the second :D I shall need to take photos of the finished stuff.
These braids are from Hilltop Cloud. Her stock is amazing, and I have difficulty buying anywhere else (except from the lovely Fondant Fibre). Do you have a 'go-to' fluff store I should try? Do let me know, I need to try all the wool!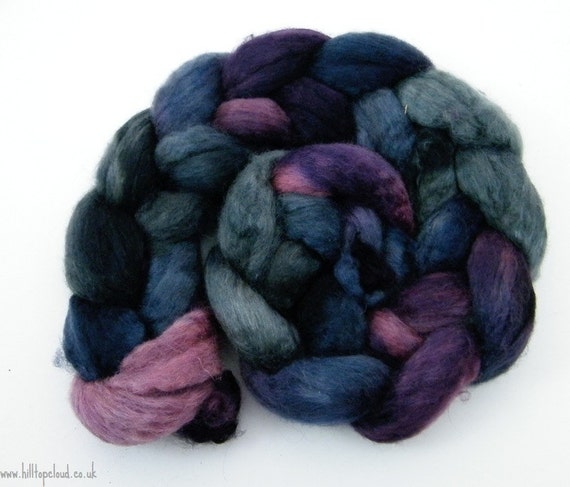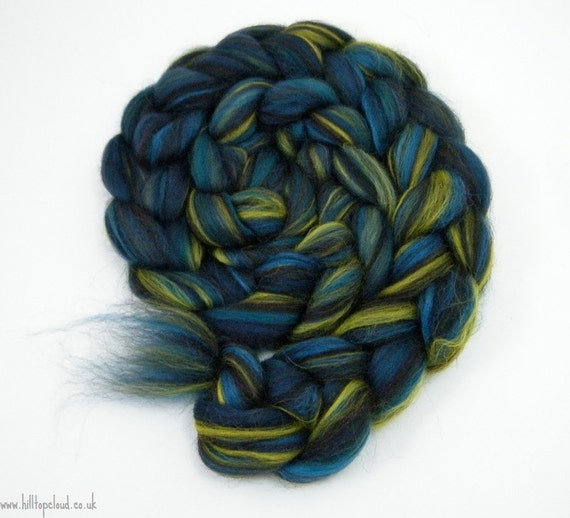 This is something I've been thinking about a lot lately - experimenting more with different types of fibre, different methods of spinning and dyeing. There's a great site called
World of Wool
, which has fleece from over 30 different breeds of sheep!!
And, of course, to spin so much fleece, I might have to upgrade my wheel...